About Us!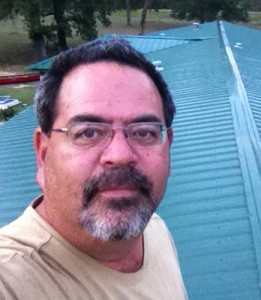 The Brown's Metal Roofing Story 
Peter Brown founded Brown's Metal Roofing after more than 10 years in the home improvement and construction industry. With experience both remodeling and building homes, Peter set out to build a successful contracting business. Fifteen years later, the result is Brown's Metal Roofing. With hundreds of satisfied customers, the experience of Brown's Metal Roofing speaks for itself.In the 20 years Peter and his expert team have been utilizing metal roofs, they've installed roofing on site-built homes, mobile homes and outbuildings. Also, their metal roofs sit atop carports, awnings, porches, barns and sheds.
For Brown's Metal Roofing, it's all about experience. Here are just a few of Peter's accomplishments:
Peter Brown, B.S. in Business Economics, Louisiana Tech University – 1982
Three years in sales and marketing for home improvement contractors
Experience in real estate as both an agent and a home "flipper"
Two years with Paul Davis Systems as an associate contractor.
Expert estimator for construction costs
Projects ranging in size from a few hundred to more than $50,000
You can put that experience to work for you when you choose Brown's Metal Roofing for your home improvement needs.